Recognition Plaques

For more about this topic check out our other post:

Recognition Plaques As A Way Of Recognizing Employees

Big achievements in this world typically cannot be achieved without the generosity of a philanthropist. It needn't be brushed under the rug to say that wealthy people have helped humanity make great strides in the fields of medicine and science, as well as helped to make gorgeous parks or fund schools and universities. And in a show of thanks to such donors, a lot of times a community will turn to something long-lasting like custom donor walls, recognition plaques or other sort of commemorative plaques.

Smaller recognition plaques are a nice token of appreciation (sometimes also called appreciation plaques), but sometimes the donor's gift is so large that something more is required. This is where VisionMark Nameplate Company comes in.

We can help you select and design custom-crafted recognition plaques and donor walls that will look beautiful for generations to come. When you think about the length of time that such a beautiful display will last, it's not really a huge expenditure either.

We have a vast variety of options that donor walls or plaques can be constructed with as well. You can go with traditional bronze, aluminum, glass, stainless steel, or more. Our creative design team will talk with you and walk you through the various option at your disposal.

Some of the features of our plaques and donor walls are:


They can be used inside or outside
Group plaques can have multiple donor names
You can give recognition to a specific, significant patron - even including a photo and/or message
You can easily add additional segments to include names in the future. For instance think about an Employee Of The Month recognition plaque: you would easily be able to add later months as time went on.
Our recognition displays can be etched or cast

There's tons we can do to make a custom-crafted, unique recognition display that will get people talking about your organization! Browse our site to see lots of examples or contact us for further information.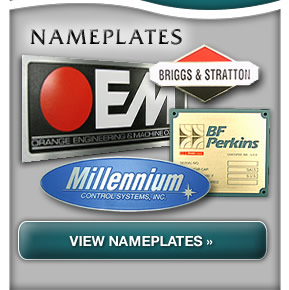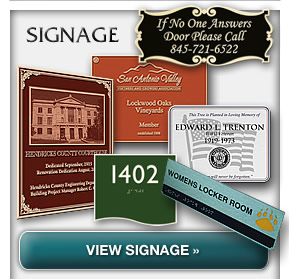 Disclaimer:
The words, names and logos shown on the product pages of this website are not intended to imply affiliation, connection, association or sponsorship of VisionMark Nameplate Company, with such word, names and logos or the rights of any ownership thereof.